We help car manufacturers and suppliers optimize supply chains from start to finish. We provide transportation of gearboxes, car batteries, mahogany, secret transportation of prototypes and armored vehicles.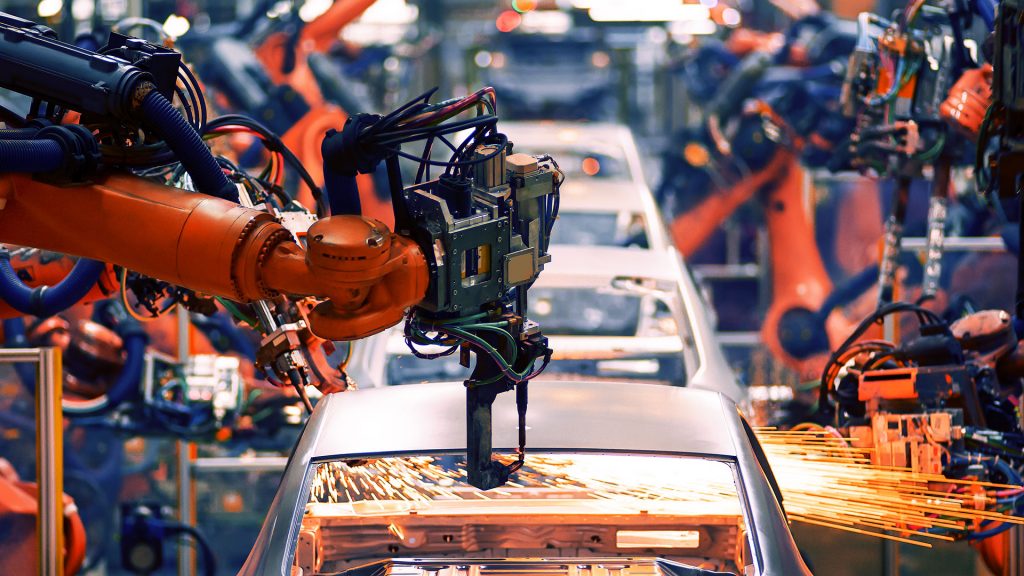 We have developed flexible and global solutions based on our core competencies. Our experts provide you with full visibility, coordination, innovative network design and security.
Transport to the production line for car manufacturing
We have tailor-made solutions for all types of transport, including the support of automotive production lines. Our experts focus on quality, visibility and expectations, cost optimization and reducing your carbon footprint.
We provide, for example, product assembly and preparation of sets before shipment. Our experts have a lot of experience in designing consolidation and tailor-made distribution with JIT deliveries.
Automatizace firemních procesů díky naší aplikaci
Klient trávil denně spoustu času ručním zadáváním dat a neměl možnost efektivně zjistit informace o přepravovaných zásilkách a stavu zásoby vlastních materiálů.
Naše aplikace Qlik a NPrinting veškerou práci automatizují. Jejich úkolem je stáhnout a připravit potřebná data z klientova WMS a následně poslat výstup na e-mail. Celý proces šetří cenný čas klienta a odstraňuje rizika lidské chyby.
Přeprava a skladování letadla pro výstavy v Číně
S agenturou CzechTrade a její zahraniční kanceláří v čínském Sichuanu spolupracujeme opakovaně. K jejím klientům patří český vystavovatel letadel, který potřeboval zajistit přepravu ultralehkého modelu a kokpitu.
Naše logistické a legislativní znalosti nám umožnily dopravit letadlo po železnici v šibeničním termínu. Důraz na čas nás provázel také během tří čínských výstav, kdy jsme letadlo převáželi a skladovali.